"Dog" of the Month April 2023: AXTA vs. NVGT Use Money Mgmt to Turn a -$703 Loss to Profit
For any good trading system, money management is a critical component to overlay. We refer to position sizing and trade management as "Money Management".
April's Trade of the Month barked and bit – like a badly behaved dog to be fair. However – if you are using prudent pair trade money management techniques – you can force a scary Cerberus back into his cage and turn this losing trade into a winner! Watch as professional pair trader Pedro Alonso takes you through what you need to know in this great VIDEO HERE: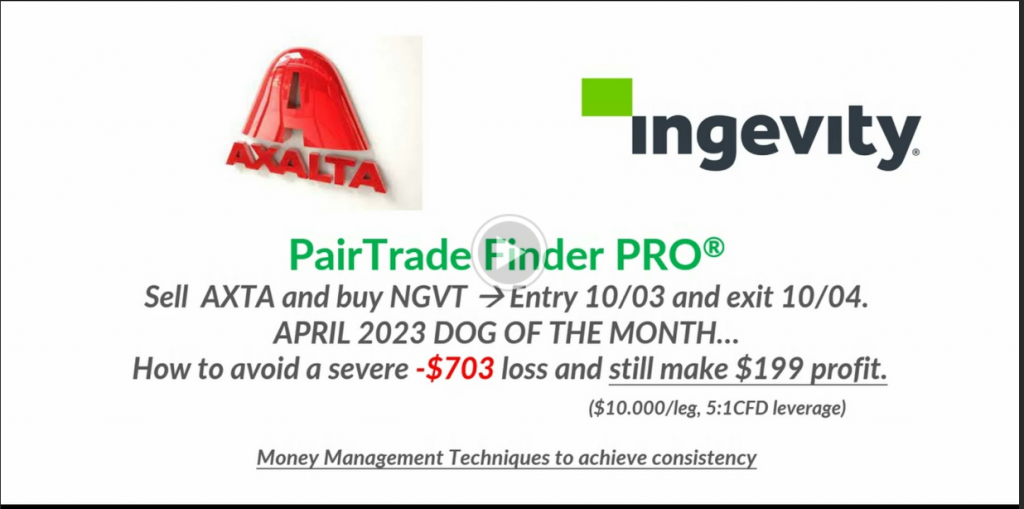 Learn Pair Trade Money Management Techniques Using Our FAST 50 Cointegrated U.S.
…
Read More →