Automated Pair Trading!
Looking to turbo-boost your trading results? Worried about market volatility and the ongoing market meltdown??? DON'T BE!!!
Instead, learn how to use our hand-selected stock pairs and our award-winning stock pair trading platform, PairTrade Finder® PRO, to undertake a program of automated pair trading for income. Our newest MAY VINTAGE FAST 50 U.S. EQUITIES PAIRS – just released – can be used precisely for that purpose.
Watch Our Video that Explains It All: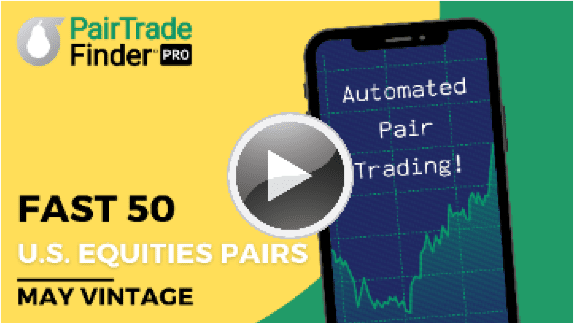 Backtest Results:
91% Win Rate, 1.7x Reward/Risk, $36,857 Net Profit
https://investor100.pairtradefinder.com/may-2022-vintage-fast-50-launch-video
PairTrade Finder®'s FAST 50 U.S.
…
Read More →