B2 Gold Corp. vs. Pan American Silver Corp. $1,443 in 14 Market Days! 36% Return ($10k/leg at 5:1 CFD Margin)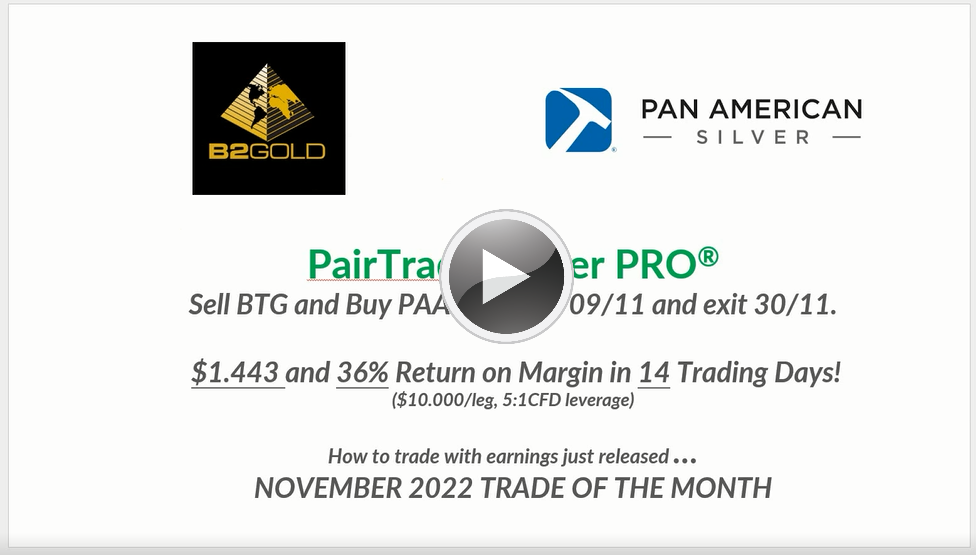 Pair Trading for Income?
Looking for a part-time occupation that can be learned relatively easily and can generate a recurring income?
That can take as little as 1 hour/day or even less?
That uses a share trading system that has been shown to deliver consistent profitability over many decades and in all stock market conditions?
Look no further than stock pair trading with our award-winning software, PairTrade Finder® PRO.
Next,
…
Read More →