October Trade of the Month Agnico Eagle Mines vs. Harmony Gold Corp $3,346 in 21 Market Days. 42% Return on Margin
($10,000/leg, Double Layer Entry, 5:1 CFD Margin)
Many of you know that our award-winning pair trading software, PairTrade Finder® PRO, gives you the ability to program and execute multiple layered entries (scaling-in to a pair trade).
Watch our video taking you though our October Trade of the Month, where pro pair trader Pedro Alonso demonstrates scaling-in to a pair trade: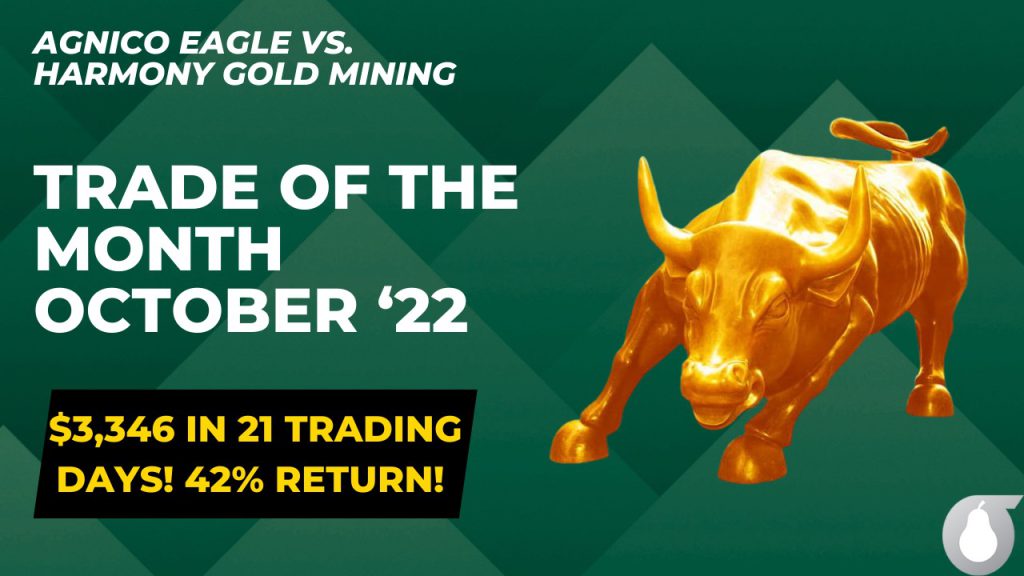 How Do I Learn Scaling-In to a Pair Trade?
We have produced a tutorial on scaling-in and it forms part our acclaimed Pair Trading Video Course.
…
Read More →