Trade of the Month March 2023: Raymond James vs. Charles Schwab. $916 in 3 Market Days, 23% Return ($10k/leg, 5:1 CFD margin)
Bank stock crashes and crazy market volatility got you down???
Don´t let them! Instead, use the market's volatility to squeeze profits from stock pair trading! And where do you find the best stock pairs to trade? Look no further than our FAST 50!
Watch our video as professional pair trader Pedro takes you through a killer pair trade on this financial pair in March. Why he loved the trade and the handsome reward/risk profile: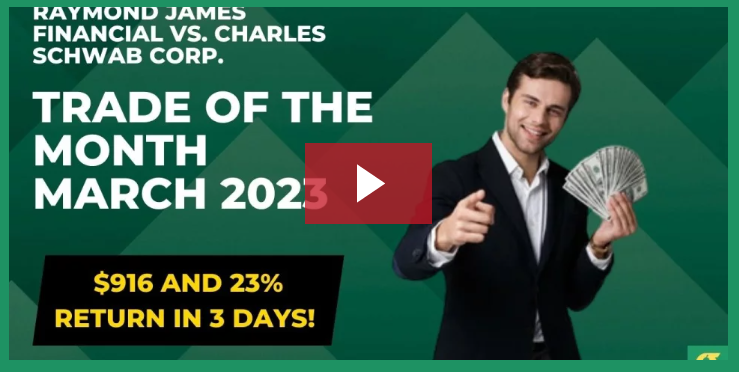 How to Find the Best Stock Pairs to Trade
When you subscribe to PairTrade Finder® PRO,
…
Read More →