Why do we suggest that people learn to trade equities long/short?  After all, learning a new trading platform and a new set of charts and metrics takes some time and effort right?  Keep in mind the words of a master: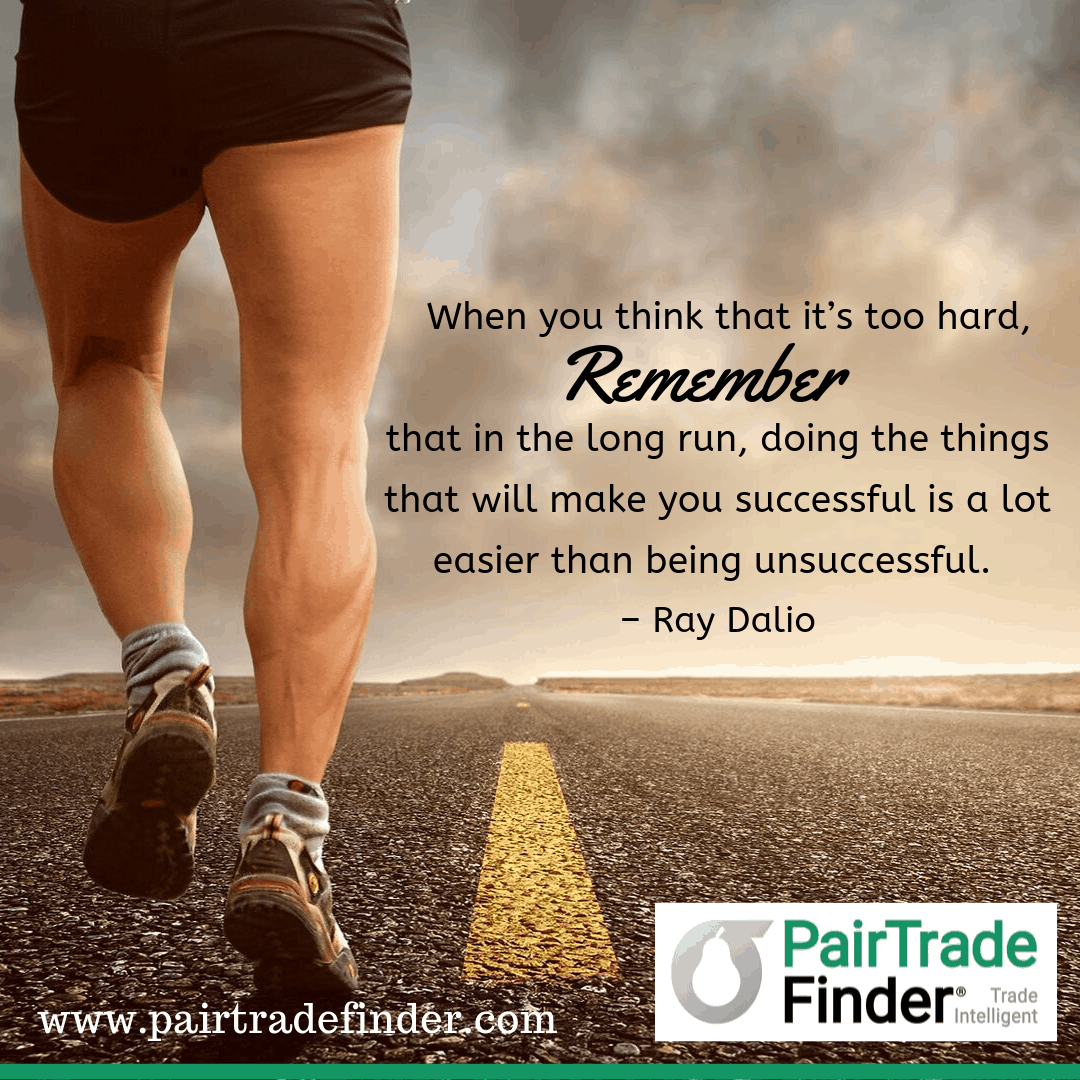 Raymond Dalio (born August 8, 1949) is an American billionaire investor, hedge fund manager, and philanthropist. Dalio is the founder, Co-Chairman and Co-Chief Investment Officer of investment firm Bridgewater Associates, one of the world's largest hedge funds. Bloomberg ranked him as the world's 58th wealthiest person in June 2019.
Ray Dalio was born in the Jackson Heights neighborhood of New York City's Queens borough. He is the son of a jazz musician, Marino Dallolio (1911–2002), who "played the clarinet and saxophone at Manhattan jazz clubs such as the Copacabana," and Ann, a homemaker.
Why Can Learning to Trade Equities Long/Short Change Your Life?
Take Dalio.  Dalio began investing at age 12 when he bought shares of Northeast Airlines for $300 and tripled his investment after the airline merged with another company. Dalio received a bachelor's degree in finance from Long Island University (CW Post) and an MBA from Harvard Business School in 1973.
After completing his education, Dalio worked on the floor of the New York Stock Exchange and traded commodity futures.  In 1974 he became a futures trader and broker at Shearson Hayden Stone. In 1975 he founded investment management firm Bridgewater Associates out of his apartment.  The firm opened an office in Westport, Connecticut in 1981 and became the world's largest hedge fund in 2005. As of October 2017 it had $160 billion in assets under management (Source: Wikipedia)
The Skills You Need to Succeed…
So as Ray says, doing the things that will make you successful is a lot easier than the alternative.  And if you learn to trade equities long/short, we believe you will have learned an invaluable skill to take charge of your own financial health and investment returns.
With PairTrade Finder® PRO, we promise to help make you a consistently profitable equity pairs trader within 30 days, or we offer a money-back guarantee.  And pair trading provides something that most other systems do not: hedged positions to protect you from a market crash.  In fact, increased market volatility tends to juice up pair trading returns even further.  So you can start learning your new skill in a safe and stable manner.
What Do You Get with PairTrade Finder® PRO?
When you subscribe to a 15-Day Free Trial of our newest trading software, PRO v2.0, our Top 30 US Equities Pairs come pre-loaded for FREE.  They will immediately begin generating high-probability trading signals for you to review.
Most importantly, you will receive a Free 3-Hour Video Training Course taught by a professional pair trader, 13 Tutorial Videos, our eBook and much more.  In these resources, we will cover the trading theory, tools and psychology necessary to successfully trade equities long/short for consistent profits.  We will take care of you!
Not convinced?
For more information regarding empirical research on the historic profitability of a stock pair trading strategy, please see our Pair Trading Resources section.  In it you will find recent academic research that rigorously demonstrates the robustness and historic profitability of this popular hedge fund trading strategy.
Still not convinced?
Don´t take our word for it, listen to what one of our customers said to us yesterday:
I started pairs trading about 5 years ago and saw good results from it even though I did not understand it as well as I do now.
My issue then was not having the time for all the analysis as my business took up a lot of time. It was very hard to find software to help.
I now have more time on my hands and have spent a lot of time learning more about pairs trading. I am far more a chartist by skill with an understanding of financials than a gifted programmer who is a mathematician.
I am far more interested in running a good system that makes money safely and pairs trading ticks that box. I think it is important to understand what you are doing and why it works. Pairs trading is easy to understand. It is a sound concept that is logic.
I love trading, but I want to look after the money I have made. I do not want to stress about the next market crash. Pairs trading gives you peace of mind and opportunity to make money. Do it properly and you will make money.
The PTF PRO makes it easy to find pairs. Easy to analyse and is great with trading signals. Your videos and additional studies makes it easy to understand the graphs. It saves thousands of hours of work.
I also use pairtradinglab, and other software like sharescope, but it is PTF that is the key to making it all work easily.  I use the other software mainly for verification purposes and also to do research.
My only fear with PTF is what happens to traders reliant on PTF if it gets withdrawn from the market.
Thank you for creating PTF and sharing wealth with the man in the street!
Kind regards
Jeremy
Let the power of modern technology and a systematic trading approach teach you a new life skill to help you succeed.  After all, the alternative is far more painful and expensive. Just ask Ray.
Happy Trading!
The PairTrade Finder® Team