Franklin Templeton vs. BNY Mellon Perfect Pair Trade? $965 and 28% Return on Margin in 4 Market Days! $10k/leg, 5:1 CFD Leverage
Looking for a "side hustle" that can be learned relatively easily and can generate a recurring income?
How about stock pair trading with our award-winning software, PairTrade Finder® PRO? Next, add in the live stock pair trading signals generated from our pre-loaded FAST 50 U.S. Stock Pairs! Watch our VIDEO: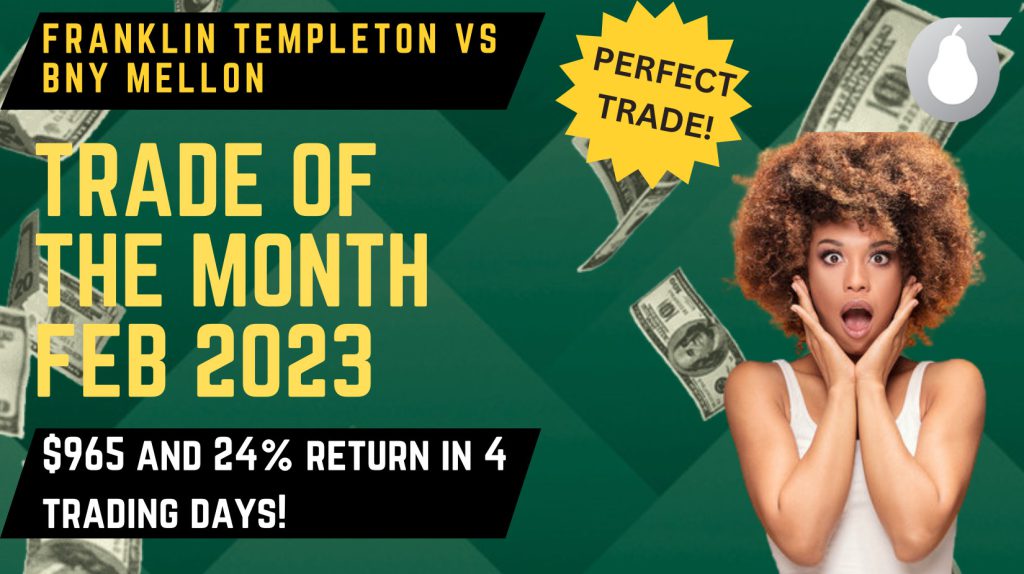 Subscribe for High-Probability Stock Pair Trading Signals Today!
www.pairtradefinder.com
Leverage Our Expertise: Receive Stock Pair Trading Signals Using PairTrade Finder's FAST 50 Cointegrated U.S.
…
Read More →