Based on the last year of price history, it would seem there is quite a divergence between Target (orange) and Walmart (white) share prices (see Bloomberg chart below). The pairs look fairly correlated, and there is a large divergence, so should you expect a return to the mean, and short Walmart and go long Target?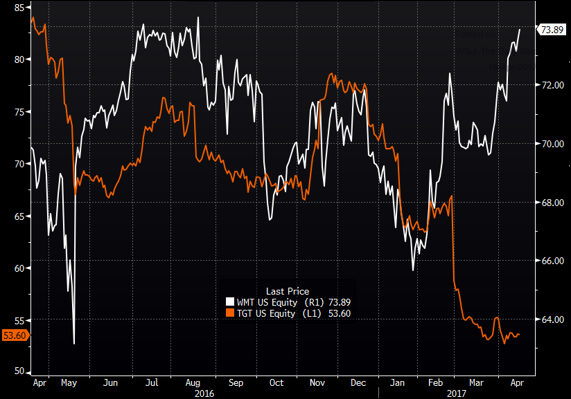 Upon further consideration, this would be a dangerous trade to take.  First the y-axes are not synchonised and the prices have not been re-based to zero.
If one rebases the prices to zero (see below), then one can see that over the past year there is little correlation between the two pairs and that the divergence does not necessarily indicate any potential reversion to the mean.
…
Read More →