What is the best trading strategy for highly volatile markets?  The results of our Top 30 U.S. Equities Pairs over the last four months would suggest U.S. equities pair trading.  If you had been trading the unfiltered trading signals from our Top 30 U.S. Equities Pairs, as updated, from 12 November 2019 until 1 April 2020, these generated an almost 30% return on account equity.  The S&P 500 returned -19.5%.  That's almost 50% alpha in 4.5 months.  Detailed results are here and here.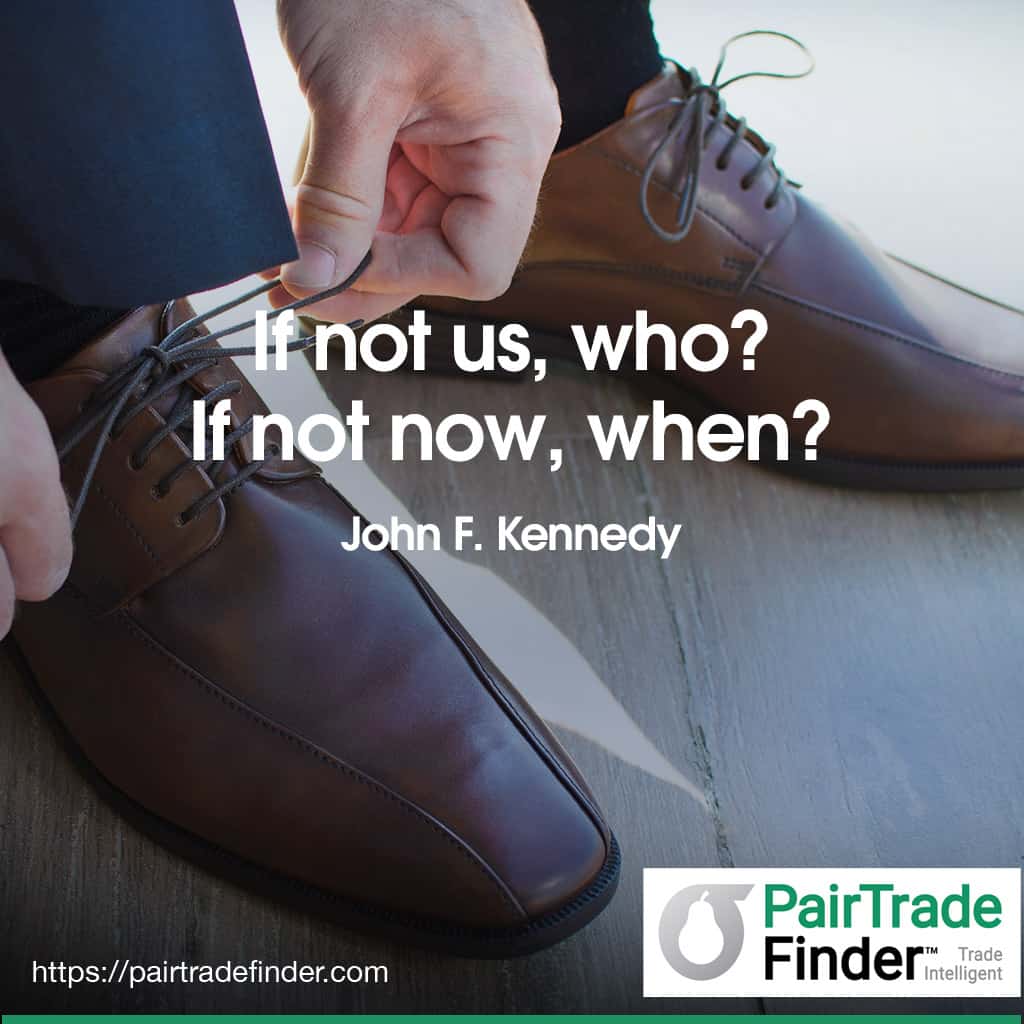 The results of our research and development to create the Top 30 and to level up the power of our stock pair trading platform PairTrade Finder® PRO are very encouraging.  To generate 50% alpha in 4.5 months on a trading account can really impact a trader's life.
We are so encouraged by the results that we are now looking into the possibility of launching a managed account or fund following our Top 30 trading signals.  Watch for breaking news on this front in the near future.
In the meantime, why not subscribe to our market-leading platform so you can generate the same signals?
Let Us Help You Develop a Successful Trading Edge
PairTrade Finder® PRO, our acclaimed pairs trading software platform, encompasses a stock trading system refined over more than a decade.  It uses a long/short hedge fund trading strategy that has been empirically demonstrated to be highly profitable over multi-decades on the S&P 500 (1), delivering between 1%-5% per month over the market return over more than 10 years.
Get Started Today with the Best Trading Strategy for Volatile Markets
With a subscription to PairTrade Finder® PRO, we promise to help make you a consistently profitable equity pairs trader within 30 days.  If not, we offer you a money-back guarantee.  Remember, pair trading provides something that most other systems do not: hedged positions to protect you from a market crash.  In fact, increased market volatility tends to juice up犀利士
pair trading returns even further, as our recent results attest.  The strategy allows you to start learning your new craft in a safe and stable manner.  We think it represents the best trading strategy for these markets.
What Do You Get with PairTrade Finder® PRO?
When you subscribe to a 15-Day Free Trial of our newest trading software, PRO v2, our Top 30 U.S. Equities Pairs come pre-loaded.  These stock pairs will immediately begin generating high-probability trading signals for you to review.
Most importantly, you will receive a 3-Hour Video Training Course taught by a professional pair trader, 13 Tutorial Videos, our eBook and much more.  In these resources, we will cover the trading theory, tools and psychology necessary to successfully trade equities long/short for consistent profits.  We will take care of you!
PairTrade Finder® has been downloaded over 6,600 times, sold more than 2,200 licenses and enjoys many, many multi-year subscribers. We think you will see that we have serious value to offer all traders, from novice to expert, retail to institutional.
Happy Trading!
The PairTrade Finder® Team
(1) Nicolas Huck & Komivi Afawubo (2015) Pairs trading and selection methods: is cointegration superior?, Applied Economics, 47:6, 599-613