A Word on Stock Trading Strategies
Since Q2 2009, the most common of stock trading strategies – passive "long-only" i.e. just buy the S&P 500, would have delivered 348% or a 15.2% CAGR with dividends reinvested and without transactions costs or management fees (Source: https://dqydj.com/sp-500-return-calculator/)
But with the S&P 500 at or near a new all-time high, is the risk still weighted in your favour?  Perhaps, if you can hold 20-30 years.  But what about the next few years?
If you had held the S&P 500 from January 2008 until January 2009, the S&P 500 delivered a -35.6% return with dividends reinvested and without transactions costs or management fees (Source: https://dqydj.com/sp-500-return-calculator/)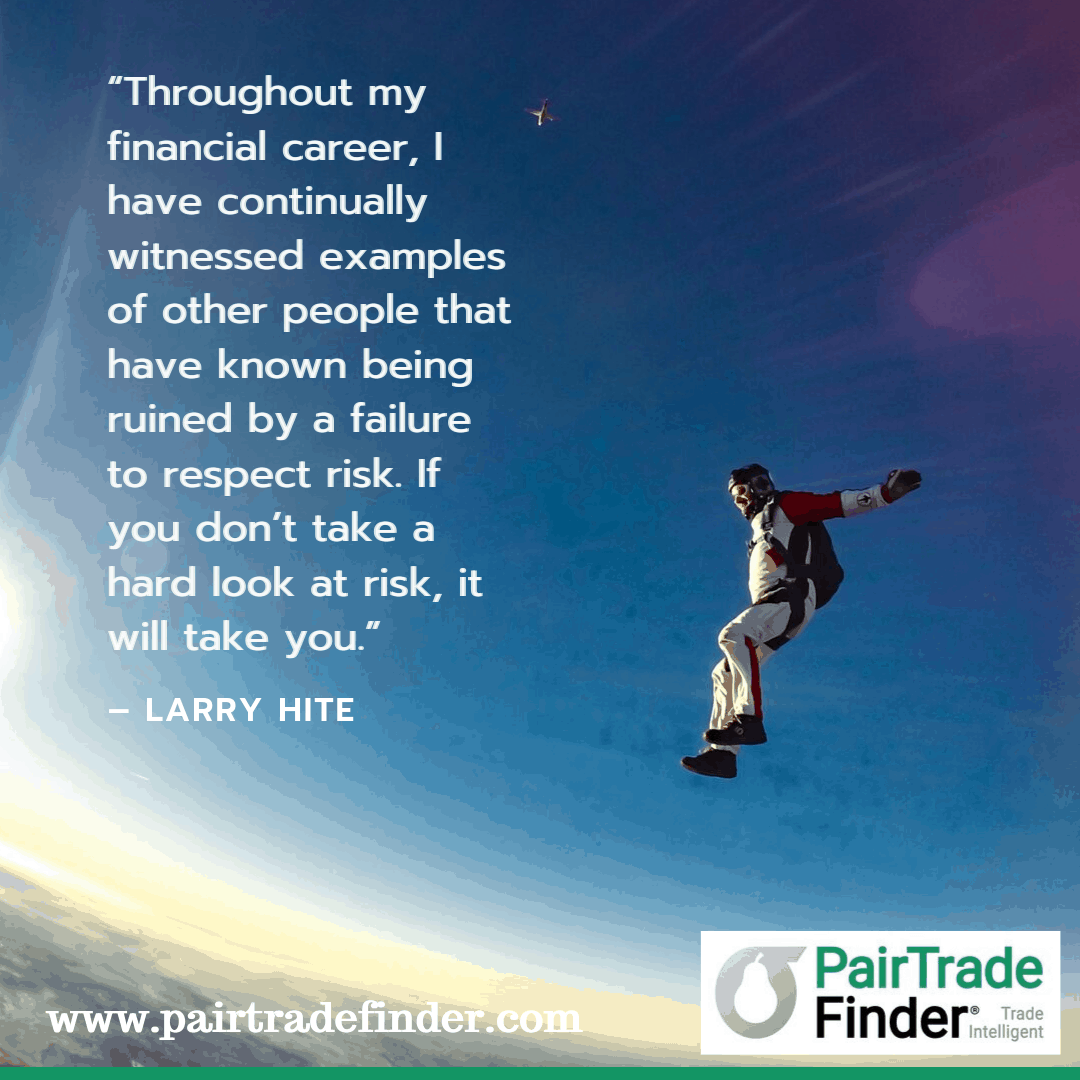 The man in who made the quotation in the picture above is Larry Hite.
Who is Larry Hite?
Lawrence D. Hite is a hedge fund manager who, along with Ed Seykota, is one of the forefathers of system trading.
During college Hite was a rock music promoter, as well as an occasional actor and screenwriter, but eventually became serious about staying in the music business. However, after several incidents, he decided to become a stockbroker in 1968.
Hite co-founded Mint Investments in 1981.
During his 13-year tenure at Mint, the composite of funds achieved a compounded annual rate of return greater than 30% before fees during that period. Hite pioneered the use of the "guaranteed fund" concept, which helped Mint be the first to raise over $1 billion.
By 1990, Mint had become the largest commodity trading advisor in the world in terms of assets under management.
In 1990, Jack Schwager dedicated a chapter of his bestselling book, Market Wizards, to Hite's trading and risk management philosophy.
(Source: Wikipedia, Amazon.com)
Do You Want All of Your Eggs In One Basket?
Given the eye-watering levels of the S&P 500 currently, is the risk weighted to the downside or the upside?  Perhaps it's not a bad moment to look at allocating part of your account to another of the famous stock trading strategies known as Pair Trading or Long/Short Trading.
Recent research on pair trading stocks in the S&P 500 using cointegration as a selection method by Nicolas Huck and Komivi Afawubo (2015) suggests that this stock trading strategy was well rewarded over more than a decade from 2001-2011, which included the market meltdown of 2008.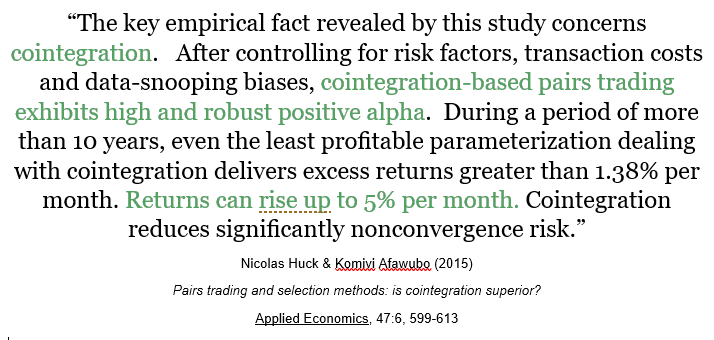 How We Can Help You
If you are looking for a trading platform/stock trading software that can allow you to quickly and easily design, backtest and trade your own cointegration-based stock pair trading system, look no further.
The Skills You Need to Succeed…
With our market-leading online platform PairTrade Finder® PRO, we promise to help make you a consistently profitable equity pairs trader within 30 days, or we offer a money-back guarantee.  And pair trading provides something that most other systems do not: hedged positions to protect you from a market crash.  In fact, increased market volatility tends to juice up pair trading returns even further.  So you can start learning your new skill in a safe and stable manner.
What Do You Get with PairTrade Finder® PRO?
When you subscribe to a 15-Day Free Trial of our newest trading software, PRO v2, our Top 30 US Equities Pairs come pre-loaded for FREE.  They will immediately begin generating high-probability trading signals for you to review.
Most importantly, you will receive a Free 3-Hour Video Training Course taught by a professional pair trader, 13 Tutorial Videos, our eBook and much more.  In these resources, we will cover the trading theory, tools and psychology necessary to successfully trade equities long/short for consistent profits.  We will teach you one of the most stable and successful stock trading strategies in recent history.  We will take care of you!
Not convinced?
For more information regarding empirical research on the historic profitability of a stock pair trading strategy, please see our Pair Trading Resources section.  In it you will find recent academic research that rigorously demonstrates its robustness and historic profitability.
Still not convinced?
Don´t take our word for it, listen to what one of our customers said to us recently:
I started pairs trading about 5 years ago and saw good results from it even though I did not understand it as well as I do now…
…I am far more interested in running a good system that makes money safely and pairs trading ticks that box. I think it is important to understand what you are doing and why it works. Pairs trading is easy to understand. It is a sound concept that is logic.
I love trading, but I want to look after the money I have made. I do not want to stress about the next market crash. Pairs trading gives you peace of mind and opportunity to make money. Do it properly and you will make money.
The PTF PRO makes it easy to find pairs. Easy to analyse and is great with trading signals. Your videos and additional studies makes it easy to understand the graphs. It saves thousands of hours of work.
I also use pairtradinglab, and other software like sharescope, but it is PTF that is the key to making it all work easily.  I use the other software mainly for verification purposes and also to do research.
My only fear with PTF is what happens to traders reliant on PTF if it gets withdrawn from the market.
Thank you for creating PTF and sharing wealth with the man in the street!
Kind regards
Jeremy
Let the power of modern technology and a systematic trading approach teach you a new life skill to help you succeed.  Don't let unforeseen risk take you down.  Just ask Larry.
Happy Trading!
The PairTrade Finder® Team