Is Pair Trading of stocks and other securities the best trading strategy available?
Pair Trading has been revealed as the trading strategy behind the world's most successful trader, Jim Simons, who achieved a 2,710% return on billions of dollars over 10 years.  The flagship fund of Jim's firm, Renaissance Technologies, is called the Medallion Fund. It is still the best long-term performing hedge fund in history.
Don't take our word for it! Here's what the Founder and President of Renaissance Technologies had to say publicly in Congressional testimony: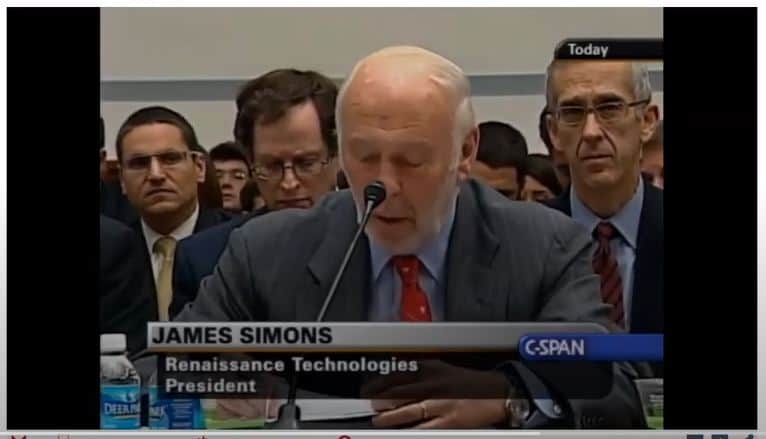 The fund's 30-year rate of return (66% p.a.) turned $1 invested in 1988 into over $4,010,000 by 2018 (Source: Wikipedia)
And an excerpt from "Who Is The Best Trader In The World? Jim Simons":
Renaissance Technologies specializes in systematic trading using quantitative models derived from mathematical and statistical analyses…the Medallion Fund explores the correlations that could be used to create an edge to profit from. The Medallion Fund has the best record for long term consistent returns in history, it returned over 35% annualized over a 20-year span. From 1994- mid 2014 it averaged a 71.8% annual return. No one else is even close on long term returns, not Warren Buffett, not George Soros, or Paul Tudor Jones. Jim Simons is a giant in the land of the tallest traders.
– www.newtraderu.com
An Introduction to PairTrade Finder® PRO, the Leading Pair Trading Platform
Would you like the opportunity to learn the "best trading strategy ever"?   Why not enlist the help of a well-established and easy-to-use pair trading platform?
Traders from around the world have downloaded our PairTrade Finder® PRO trading software over 6,600 times.   It has helped many new and seasoned traders alike achieve consistent profitability in their trading, supporting the execution of millions of trades and billions of backtests.
Our platform generates buy and sell signals following the stock pair trading system as we like to deploy it. With free data to analyze over 100,000 stocks from stock exchanges all around the world, you will never be short of unique trading opportunities. Software features include backtesting, charting, fundamentals, email alerts, broker integration and many more to significantly enhance your trading.
Unlike most other software programs, PairTrade Finder® PRO will give you clear cut and exact prices to buy and sell stocks throughout the trading day and after market close. These signals work: you can use the backtester to see for yourself their historic profitability which will give you conviction in executing trades.  It is also fully customisable – you determine the parameters of your system to best suit your trading psychology and style.
Learn the Stock Pair Trading System Through Us
Why not since up for a Free Trial and learn what just may be the "best trading strategy ever"?
We have a free webinar Pair Trading 101 and a full suite of educational materials to rapidly assist you to get up the curve to consistent trading profits, including:
Our eBook Trade Like a Hedge Fund with 11 fundamental pair trading tips from pro pair traders;
14 online video tutorials on how to start quickly using the software to find high-probability stock pair trade setups;
Three-hour, 11-lecture video training course taught by a professional pair trader;
Trade of the Month video series providing detailed trade analyses;
PairTrade Finder® PRO v2 updated User Manual covering all aspects of our platform and its analytical power in detail;
Our Pair Trading Research Library with articles and studies covering most aspects of pair trading and demonstrating its ongoing profitability;
24/6 dedicated online support to get you up and trading in no time.
All for free when you sign up for our free webinar Pair Trading 101.  Webinar attendees can download a 15-day free trial of our acclaimed trading software to get started immediately.
Happy Trading!
The PairTrade Finder® Team