April Trade of the Month: Ecopetrol SA vs. Shell plc
$319 Net Profit on $2,000 margin in 7 Market Days!
(based on 5:1 CFD margin and applying PTF trade management techniques)
Learn a proven trading strategy backed up by decades of academic research and real-world application…stock pair trading!
As an example of how this strategy works, WATCH OUR VIDEO of pro pair trader Pedro Alonso as he takes you through a stock pair trade Entry analysis: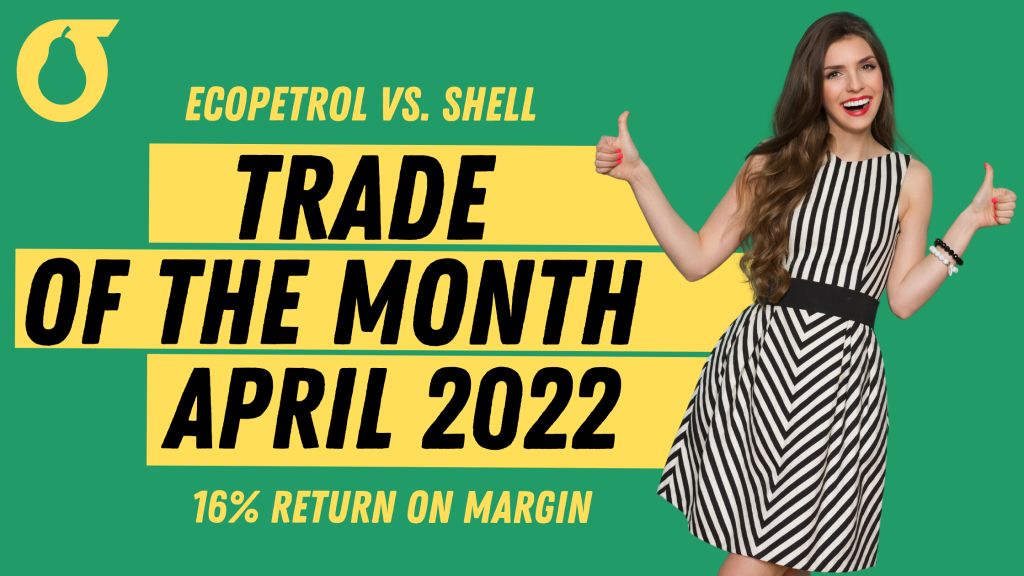 In it you can see our pair trade filtering Cheat Sheet and our pair trading software, PairTrade Finder® PRO in action! Pedro also demonstrates one of our Trade Management Techniques and covers the results of the trade. The stock pair in questions, EC/SHEL, is a member of our February FAST 50 Vintage.
At PairTrade Finder® we've made it our mission to teach you how to become a consistently profitable pair trader in 30 days. We (and over 6,000 others) are convinced we have the platform, the educational materials and a proven trading strategy to get you there.
Join today for a free trial and immediate high-probability pair trading signals!
Happy trading!
The PairTrade Finder® Team
NB: The FAST 50 example pair trades in PairTrade Finder® PRO and the trading signals generated therefrom are provided for informational and educational purposes only. They should not be construed as personalised investment advice. It should not be assumed that trading using the parameters demonstrated by the Software will be profitable and will not result in losses. Please see our full Terms & Disclaimerhere.