The Pairtrade Finder analytic generated a signal to purchase Haliburton and Sell/short Tenaris SA.  Both companies are oil service giant.  There was news reported on Tuesday that Tenaris believed that the jobs it will be creating in Texas will allow them to still import steel for their products into the United States.
The watchlist shows the levels to enter the trade, as the stretch reached 2.7 standard deviations below the 100-day moving average.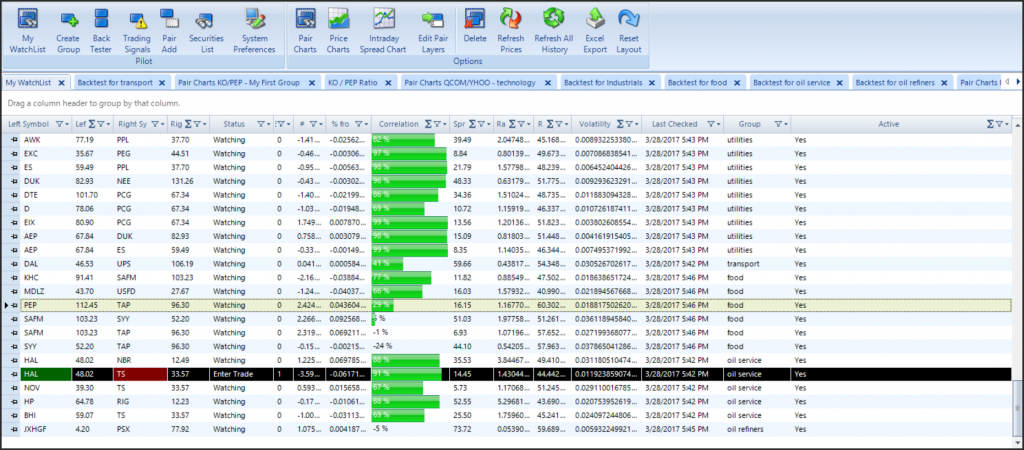 The backtest of the two stocks shows that over the past 3-years 7-signals were generated with a stretch of 2.7 standard deviations for an entry criteria, and a take profit or stop loss when the ratio (the price of HAL / TS) reverted back to 1-standard deviation below the 100-day moving average.
The results were extremely impressive. The pair has a winning percentage of 100%.  The profit per trade is slightly more than $600.  The overall profit on the strategy over the 3-year period is $4,200, and the average correlation of the returns of the two shares is approximately 88%.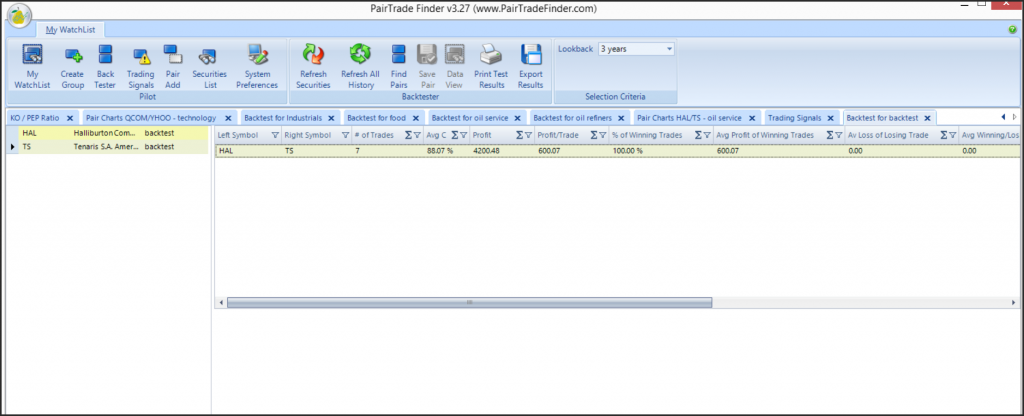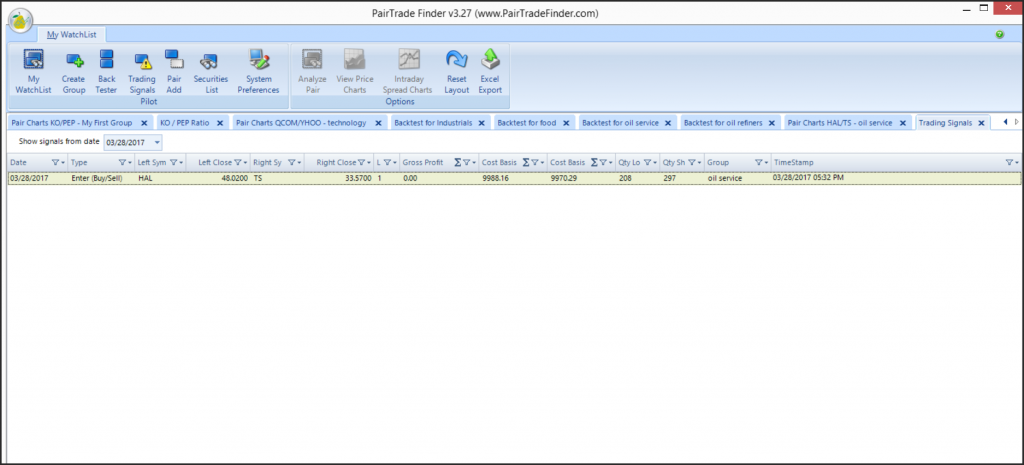 The trading signal section will describe the number of shares that need to be transacted if you use $10K on each side of the trade.  You would need to purchase 208 shares of HAL at approximately $48.02 and short sell 297 shares of TS at approximately $33.57.  The ratio is approximately 1.49.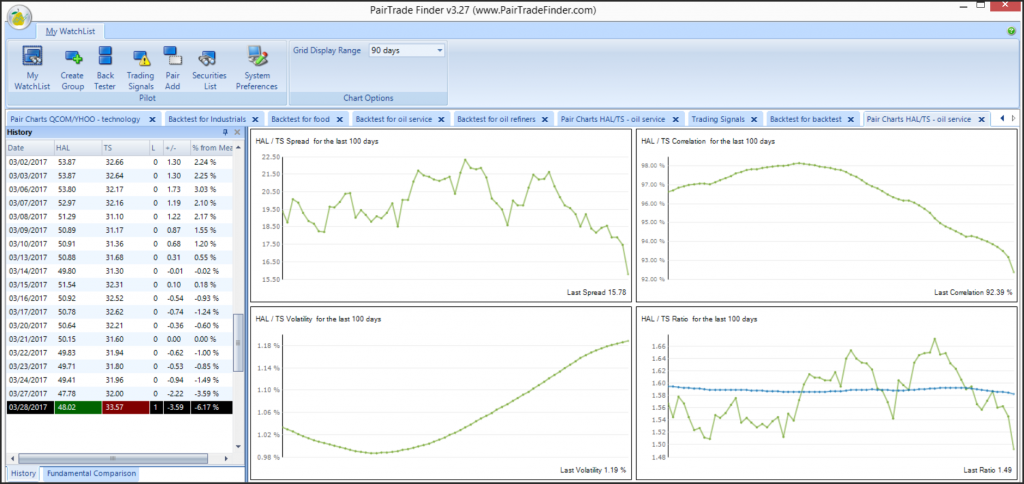 The chart of the pair shows that the ratio (lower right) tumbled to the low end of the distribution, which moved in tandem with the spread.
By looking for public companies that are in the same business, you can back-test hundreds of pairs to determine which stock pairs you want to monitor.  Your market neutral trading strategy should perform well in all market conditions as the impetus to take a position is not based on changes in the major stock indices.
Contact us to start your 30-day free trial of Pairtrade Finder software, the perfect software tool designed to help you easily and quickly find high probability securities pairs to trade.