The Pairtrade Finder analytic generated a signal to purchase Cliffs Natural Resources and Sell/short Still Water Mining Co. Both companies are in the mining and natural resources space. Infrastructure stocks, which include CLF are under pressure, as traders are concerned about the viability of Trumps legislative plans. CLF is scheduled to release earnings which are on April 27 and Still Water is schedule to provide financial results on May 5th, 2017. The is no stock specific news that is driving the pair lower.
The watchlist shows the levels to enter the trade, as the stretch reached 2.7 standard deviations below the 100-day moving average.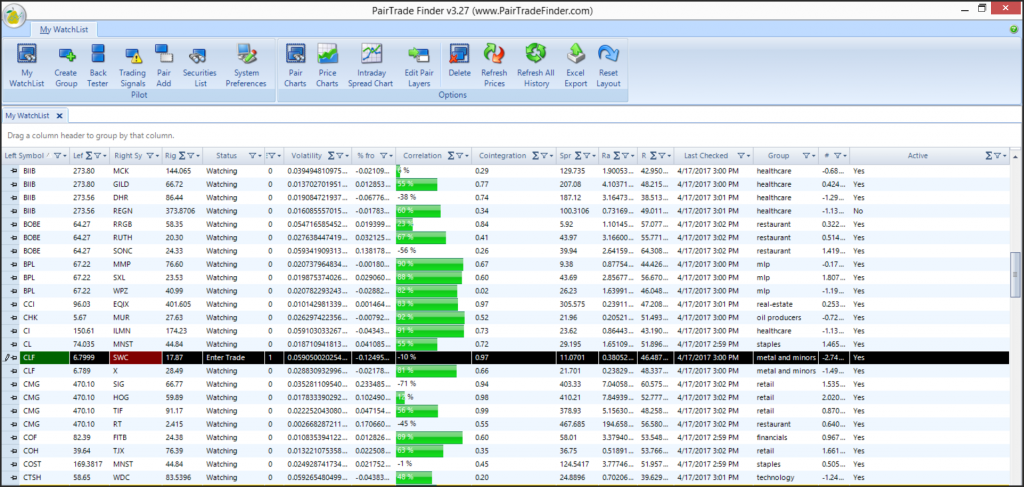 The backtest of the two stocks shows that over the past 3-years 5-signals were generated with a stretchof 2.7 standard deviations for an entry criteria, and a take profit or stop losswhen the ratio (the price of CLF/SWC) reverted back to 1-standard deviation below the 100-day moving average. The results were extremely impressive. The pair has a winning percentage of 100%. The profit per trade is slightly more than $1,238. The overall profit on the strategy over the 3-year period is $6,1920, and the average cointegration of the returns of the two shares is approximately 95%.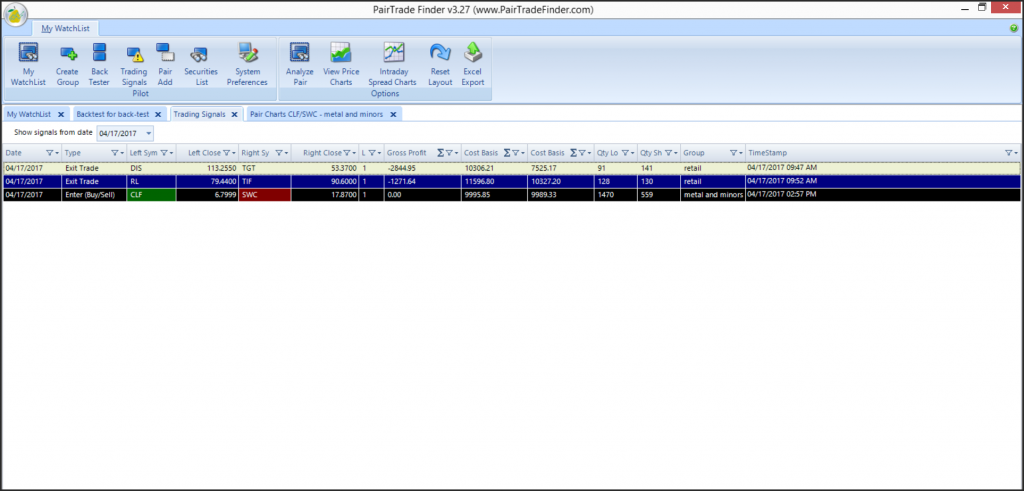 The trading signal section will describe the number of shares that need to be transacted if you use $10K on each side of the trade. You would need to purchase 1,470 shares of CLF at approximately $6.8 and short sell 599 shares of SWC at approximately $17.87. The ratio is approximately 0.41.
The chart of the pair shows that the ratio (lower right) tumbled to the low end of the distribution, which moved in tandem with the spread.